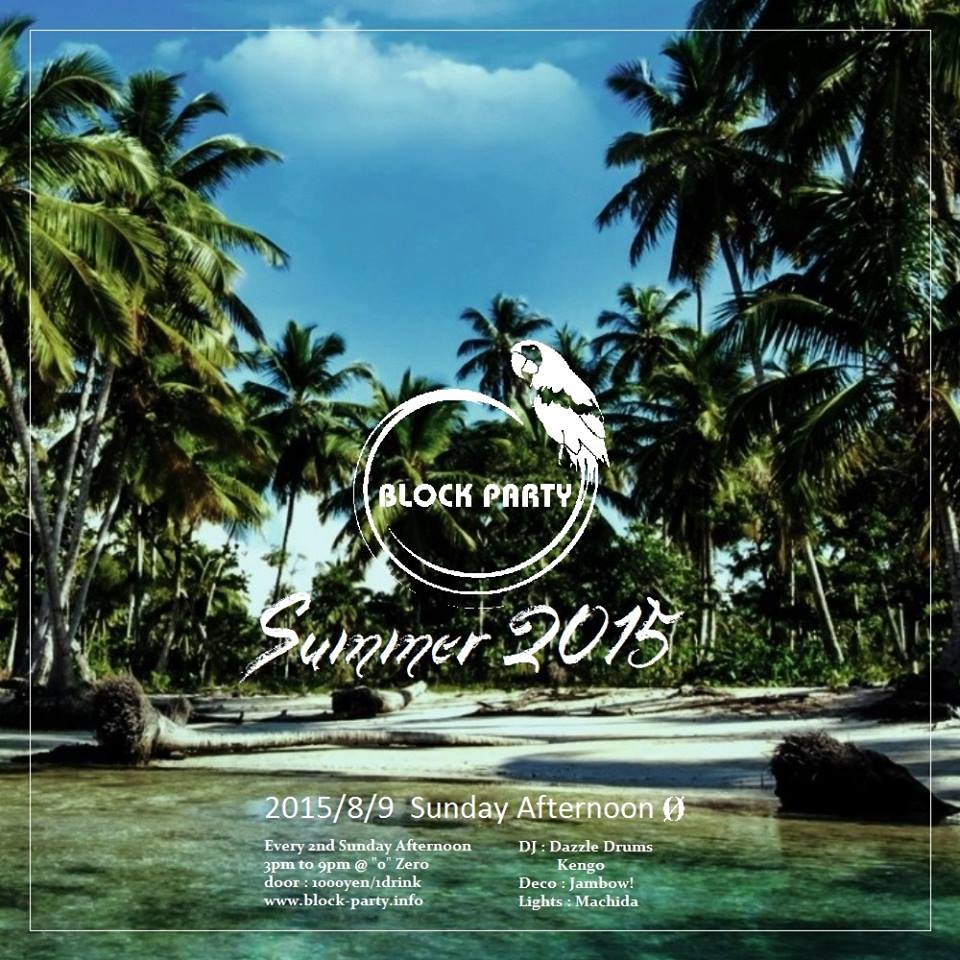 ■Block Party Summer 2015
OPEN : 15:00-21:00 1000円1drink
DJ:Dazzle Drums, Kengo

Lighting : Machida (LS Works), Deco : Jambow!
美しいビーチ、ヤシの木の下には行けなくても
そんな場所に似合う音楽はどこで聴いても美しいし逞しい。
8月は毎年恒例Summer Setです。
Block Party's every August is Summer set !!
未成年の方もご入場頂けます。
当日のアルコール販売は20歳以上の方のみとなります。
(入口にてIDのご確認をいたします。)
Even if you're under 20 years, please come & join our party.
Of course, over 20 years too: )
ID is required to buy an alcoholic beverage(you must be 20 and over).
http://www.block-party.info
http://www.dazzledrums.com