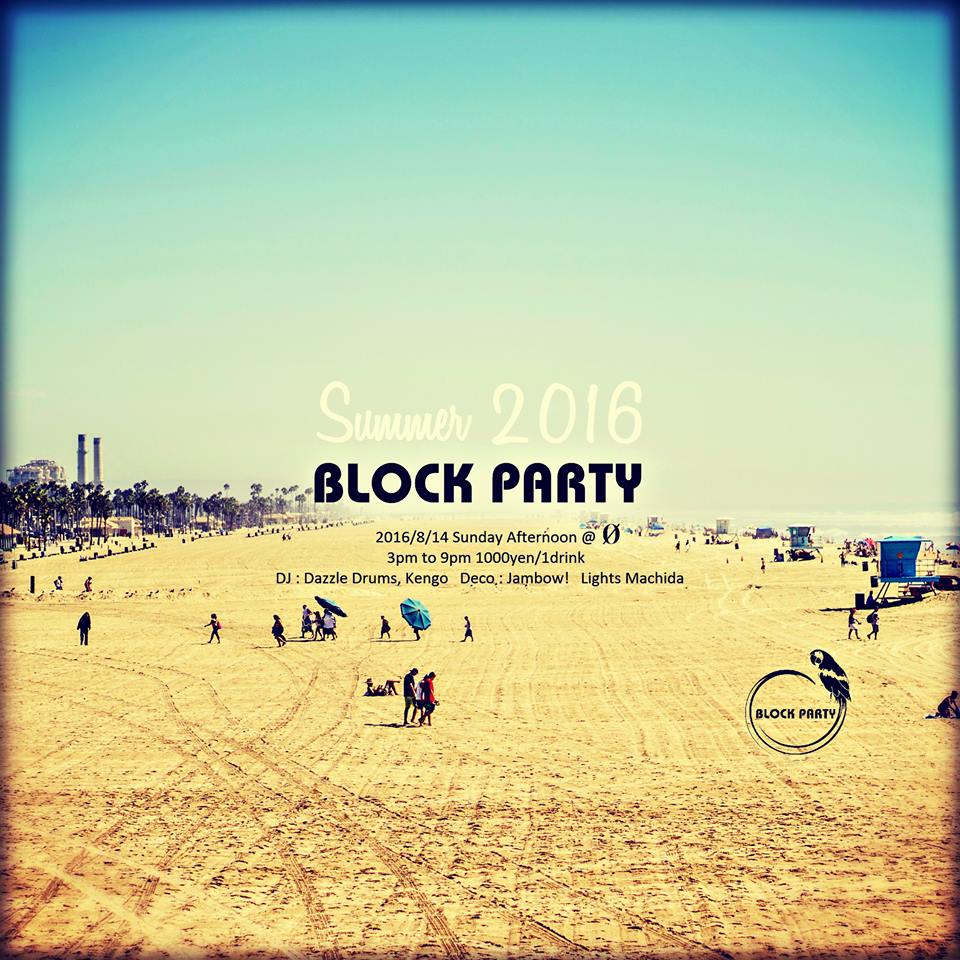 ■Block Party Summer 2016
OPEN : 15:00-21:00 DOOR : 1000円1drink
DJ:Dazzle Drums, Kengo

Lighting : Machida (LS Works), Deco : Jambow!
10周年、一区切り、なアニヴァーサリーのあとの8月は、
毎年恒例のサマーセットです。
夏がすきな人にも、夏らしい夏が苦手なひとにも、
解放感だけではなく、胸に沁み入る
夏らしいダンス・ミュージックをお届けします。
Every August Block Party is Summer set : )
未成年の方もご入場頂けます。
当日のアルコール販売は20歳以上の方のみとなります。
(入口にてIDのご確認をいたします。)
Even if you're under 20 years, please come & join our party.
Of course, over 20 years too: )
ID is required to buy an alcoholic beverage(you must be 20 and over).