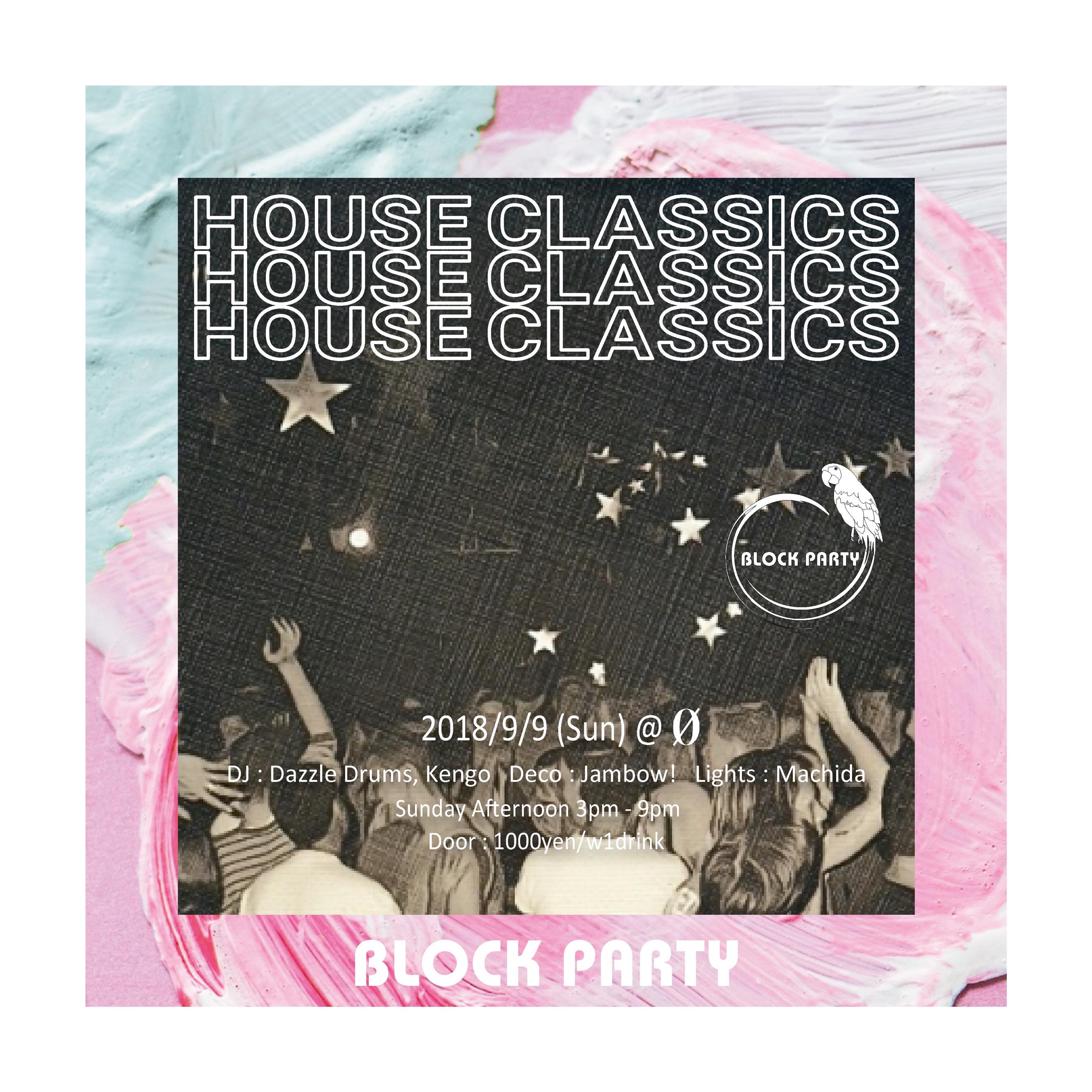 ■Block Party "House Classics"
OPEN : 15:00 -21:00 /DOOR : 1000yen/with 1drink
DJ:Dazzle Drums, Kengo
Deco : Jambow! Lighting : Machida (LS Works)
Block Partyでは久々となるハウスクラシックスセットです。往年のハウスクラシックス定番から、独自のクリエイティヴな音源と今ならではのチョイス、そしてライティングとデコレーションが一体となった空間で、ぜひ一緒にパーティしましょう!
After a long time House Classics set at Block Party. The choice is classic house anthems from the golden era 90's, ourself creative sound source and now unique selection, in a space where lighting and decoration are united. Let 's get party together!
See you on the dance floor.
未成年の方もご入場頂けます。当日のアルコール販売は20歳以上の方のみとなります。入口にてIDのご確認をいたします。
Even if you're under 20 years, please come & join our party. Alcohol sales on the day is only for those over the age of 20. We will check the ID at the entrance.