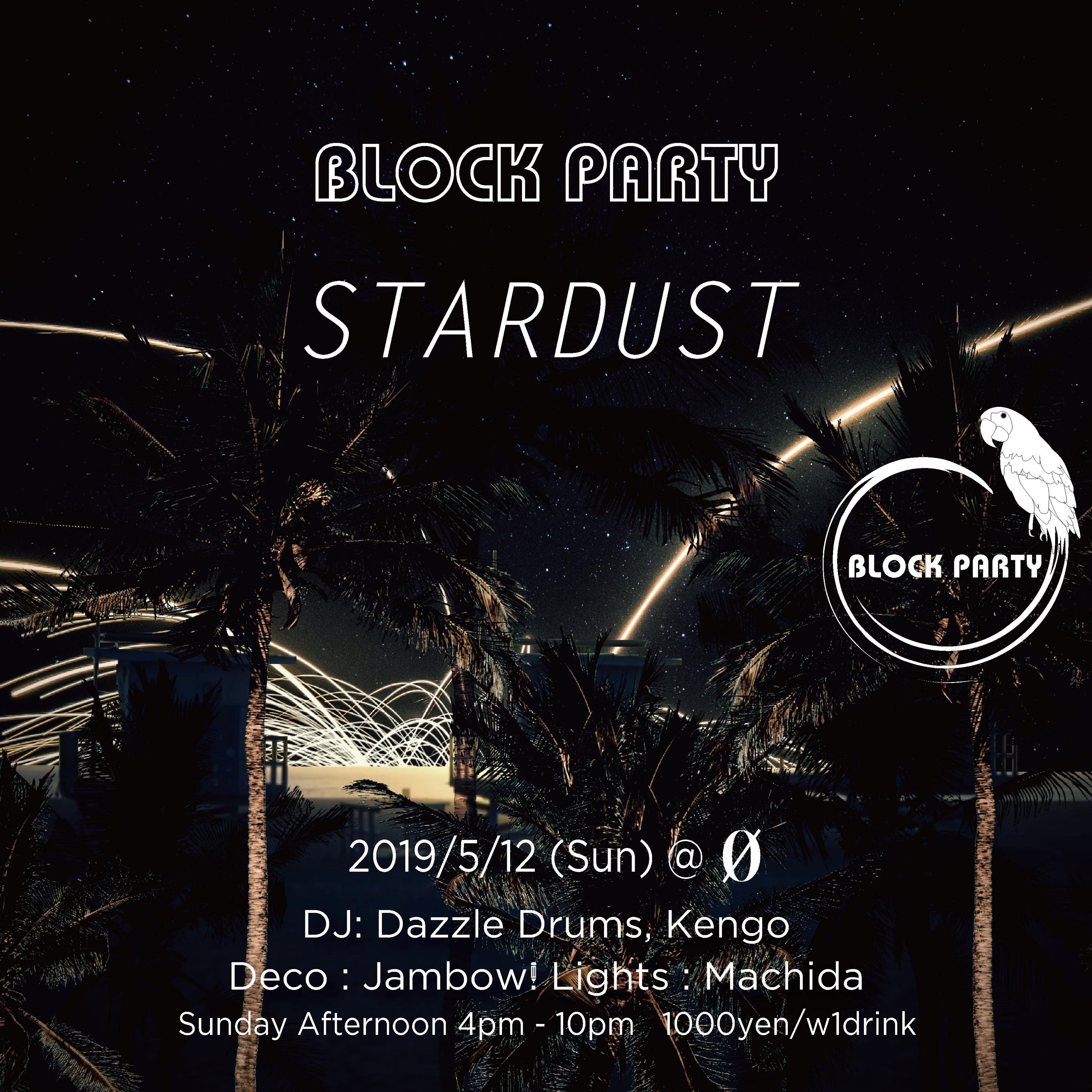 ■Block Party "Stardust"
OPEN : 16:00-22:00 ( 開催時間変更致しました )DOOR : 1000yen/with 1drink
DJ:Dazzle Drums, Kengo
Deco : Jambow!
Lighting : Machida (LS Works)
今回のBlock PartyのテーマはStardust。繊細な静寂や、宇宙とか遥か遠くの光。そして、パーティは、誰もがそれぞれの色彩で輝ける場所。ダンスフロアから遠く遥か、何億光年の視座へ。
The theme of this Block Party is Stardust. Delicate silence, light from the universe or far away. And the party is a place where everyone can shine in their colours. Far from the dance floor, to the perspective of hundreds of millions of light years.
Sunday Afternoon, See you on the dance floor.
未成年の方もご入場頂けます。当日のアルコール販売は20歳以上の方のみとなります。入口にてIDのご確認をいたします。
Even if you're under 20 years, please come & join our party. Alcohol sales on the day is only for those over the age of 20. We will check the ID at the entrance.
Timetable
16:00-17:30 Kengo
17:30-18:30 Nagi
18:30-19:30 Kei Sugano
19:30-22:00 Dazzle Drums