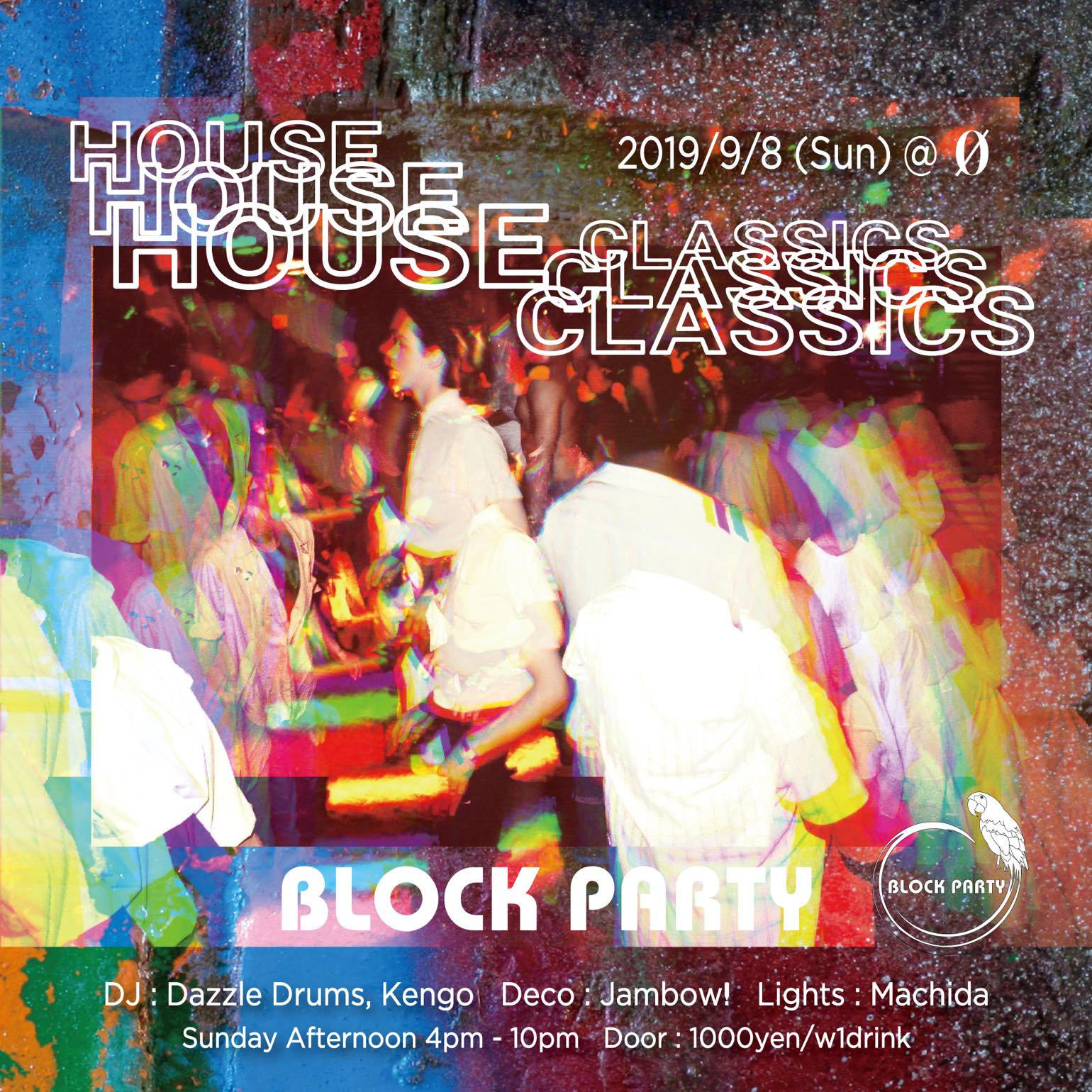 ■Block Party "House Classics"
OPEN : 16:00-22:00 /DOOR:1000yen/with 1drink
DJ:Dazzle Drums, Kengo
Deco : Jambow!
Lighting : Machida (LS Works)
年に一回のハウスクラシックスセット。みんなが好きな往年のハウスクラシックス定番のみならず、独自のクリエイティヴな音源と今ならではのチョイスでもぜひ踊って欲しい。それはノスタルジックなだけではありません、私たちはこの音のスタイルが次へと続くことを願っています。ライティングとデコレーションが一体となった空間で、ぜひ一緒にパーティしましょう!
House classics set once a year at Block Party. The choice is classic house anthems from the golden era 90's and our own creative sources and our unique selection of classic house. It is not only nostalgic, we hope this style of sound groove continues for the next. In a space where lighting and decoration are united. Let 's get party together!
See you on the dance floor.
未成年の方もご入場頂けます。当日のアルコール販売は20歳以上の方のみとなります。入口にてIDのご確認をいたします。
Even if you're under 20 years, please come & join our party. Alcohol sales on the day is only for those over the age of 20. We will check the ID at the entrance.