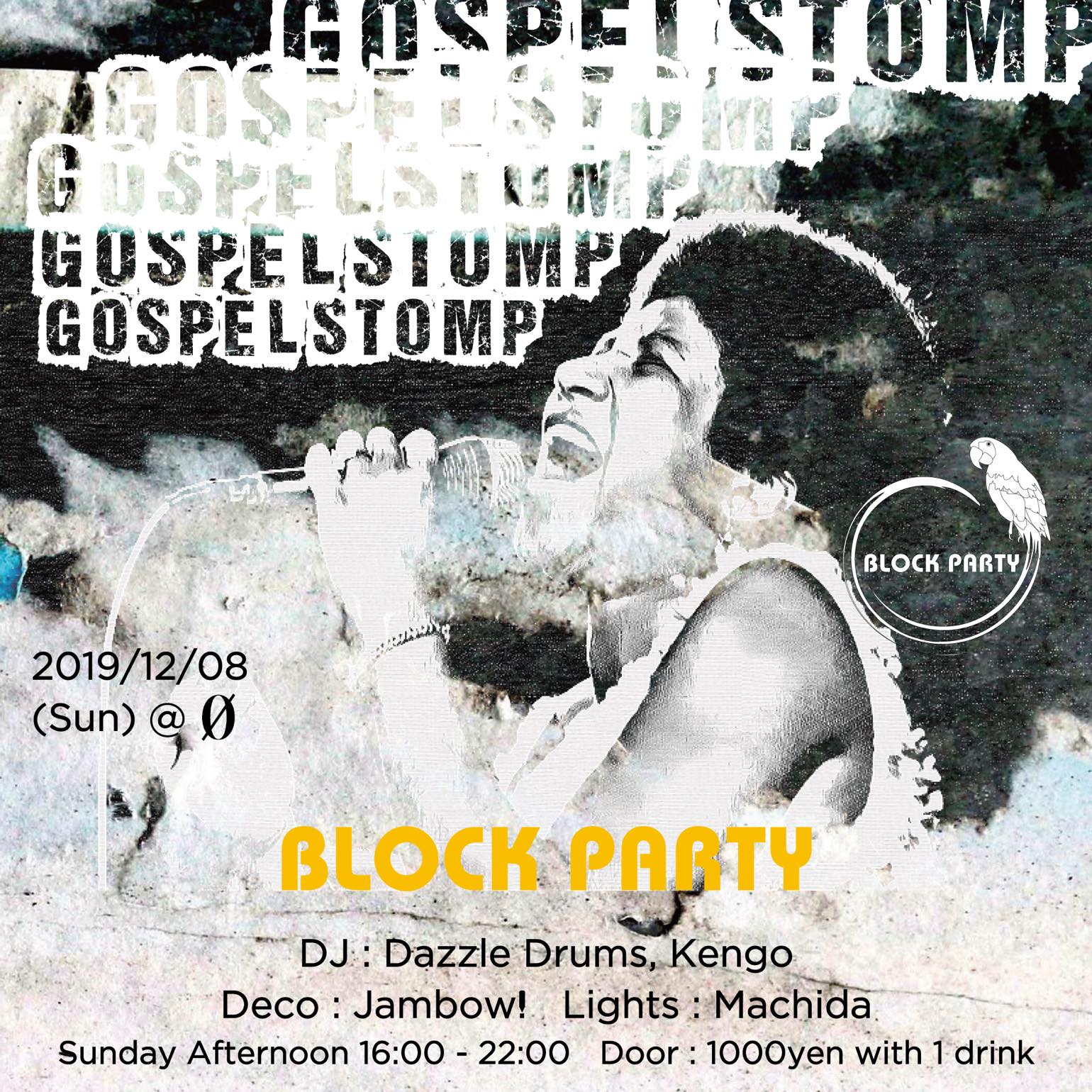 ■Block Party "Gospel Stomp"
OPEN : 16:00-22:00 / DOOR:1000yen/with 1drink
House, Dance Classics, Disco, and more
DJ:Dazzle Drums, Kengo
Deco : Jambow!
Lighting : Machida (LS Works)
毎月開催してきたBlock Partyもいよいよ今年最後です。どんなに落ち込んでも、音楽で救われる瞬間はあると信じて続けてこれました。皆さんのおかげです、ありがとうございます。
Block Party has been holding monthly, which is finally the end of this year. No matter how depressed, We continued to believe that there was a moment to be saved by music. Thanks for everyone.
See you on the dance floor.
未成年の方もご入場頂けます。当日のアルコール販売は20歳以上の方のみとなります。入口にてIDのご確認をいたします。
Even if you're under 20 years, please come & join our party. Alcohol sales on the day is only for those over the age of 20. We will check the ID at the entrance.
==================================
Timetable
16:00-17:30 Kengo
17:30-22:00 Dazzle Drums