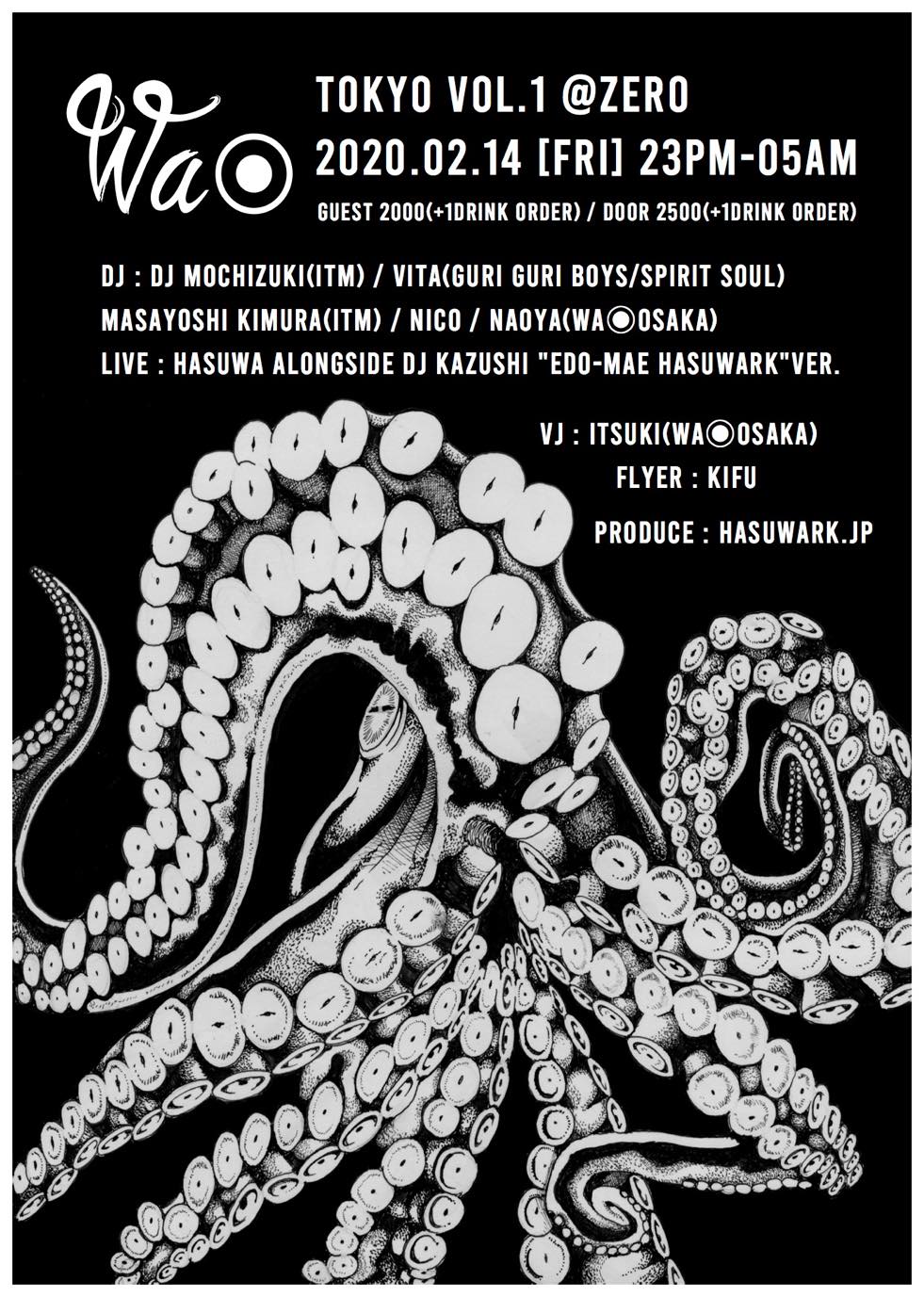 ■Wa◉ tokyo vol.1@0Zero
OPEN : 23pm-05am /guest:2000jpy(+1drink order) /door: 2500jpy(+1drink order)
Dj
DJ MOCHIZUKI(itm)
VITA(Guri Guri Boys/Spirit Soul)
Masayoshi Kimura(itm)
Nico
NAOYA(Wa◉osaka)

Live
hasuwa alongside dj kazushi
   "EDo-mae HASUWARK"ver.

Vj
Itsuki(Wa◉osaka)

flyer
kifu(Wa◉osaka)

produce hasuwark.jp
In the Japanese club music scene, our party "Wa◉" is now in its second year with a variety of unique DJs and artists and great audience that support the sound on the dance floor at circus osaka who is always sensitive to the latest sounds and booking various top DJs around the world. .
"Wa◉," who always strives for evolution and continues to create the best stage with artists who love expression for the greedy, is highly intelligent and sometimes avant-garde. "Wa◉," who loves talent, crosses boundaries and moves forward.
Dj MOCHIZUKI, who has established a club that has a further commitment to sound as club 0Zero following the club loop that once existed in Aoyama, is a great guy who continues to evolve the history of the party "itm" that continues to evolve the most in Japan Supporting with residentdjs like Dj Masayoshi Kimura.
The party "Wa◉" focuses on the connection between evolution and mind.
As a respect for "itm" and "0Zero", we want as many people as possible to know dance music.
Hope that as many people as possible meet here and be happy.