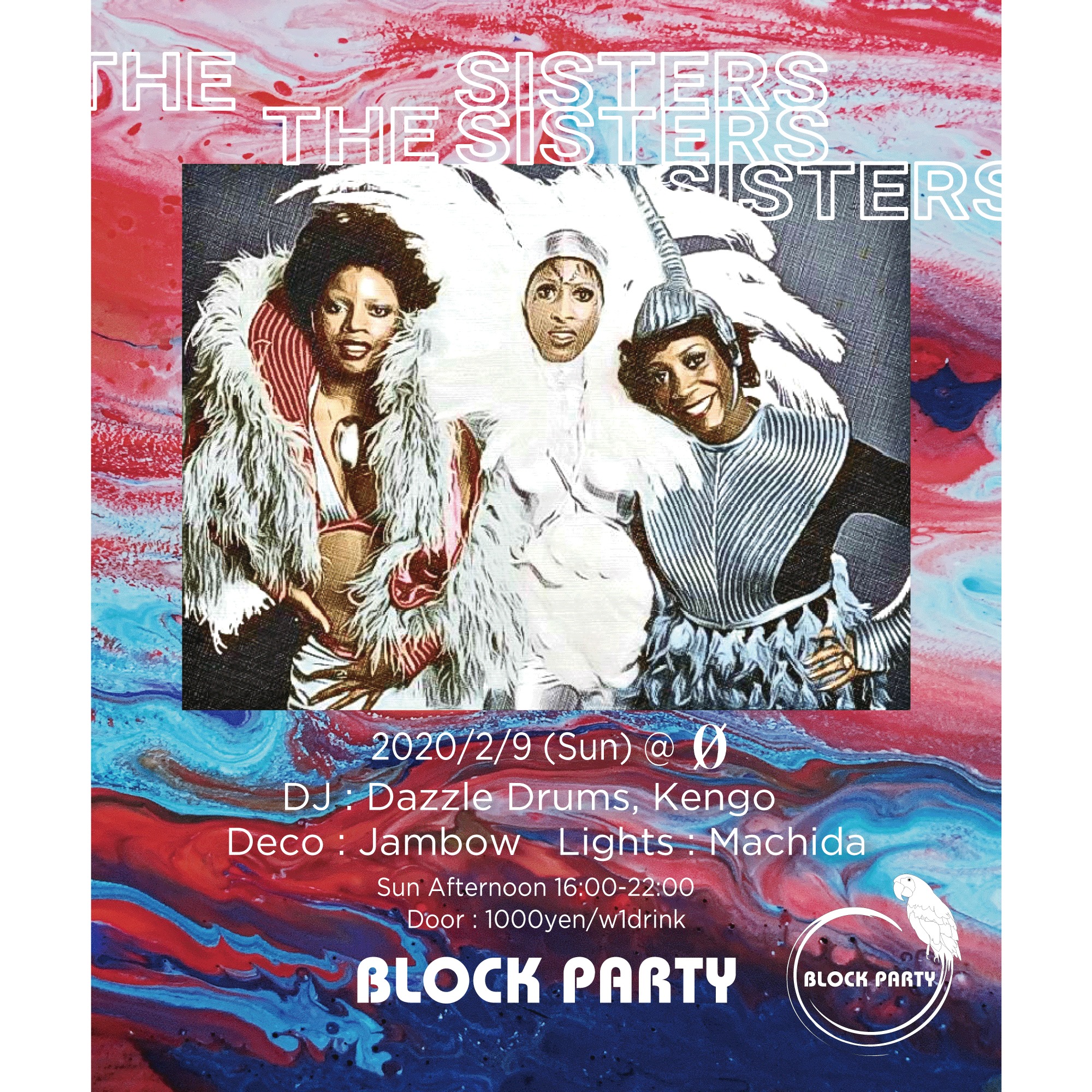 ■Block Party "The Sisters"
OPEN : 16:00-22:00 / DOOR : 1000yen/with 1drink
DJ:Dazzle Drums, Kengo

Deco : Jambow!

Lighting : Machida (LS Works)

女性は男性同様に堂々と自分自身の人生を選び、楽しむ権利が有ります。
そして、女性の生み出した沢山の輝かしい名曲から男性もパワーを得ていることは、ダンスフロアが証明しています。
自然と女性ヴォーカルの歌物が多くなりそうな、2月のBlock Partyに、是非遊びにきて下さいね。
Women, like men, have the right to choose their own life and enjoy themselves.
And the dance floor proves that men are getting power from the many brilliant masterpieces created by women.
On this party, maybe you can discover a lot of female vocal songs
Please come and play at the February Block Party!
未成年の方もご入場頂けます。当日のアルコール販売は20歳以上の方のみとなります。入口にてIDのご確認をいたします。
Even if you're under 20 years, please come & join our party. Alcohol sales on the day is only for those over the age of 20. We will check the ID at the entrance.
<Timetable>
16:00-17:30 Kengo
17:30-22:00 Dazzle Drums