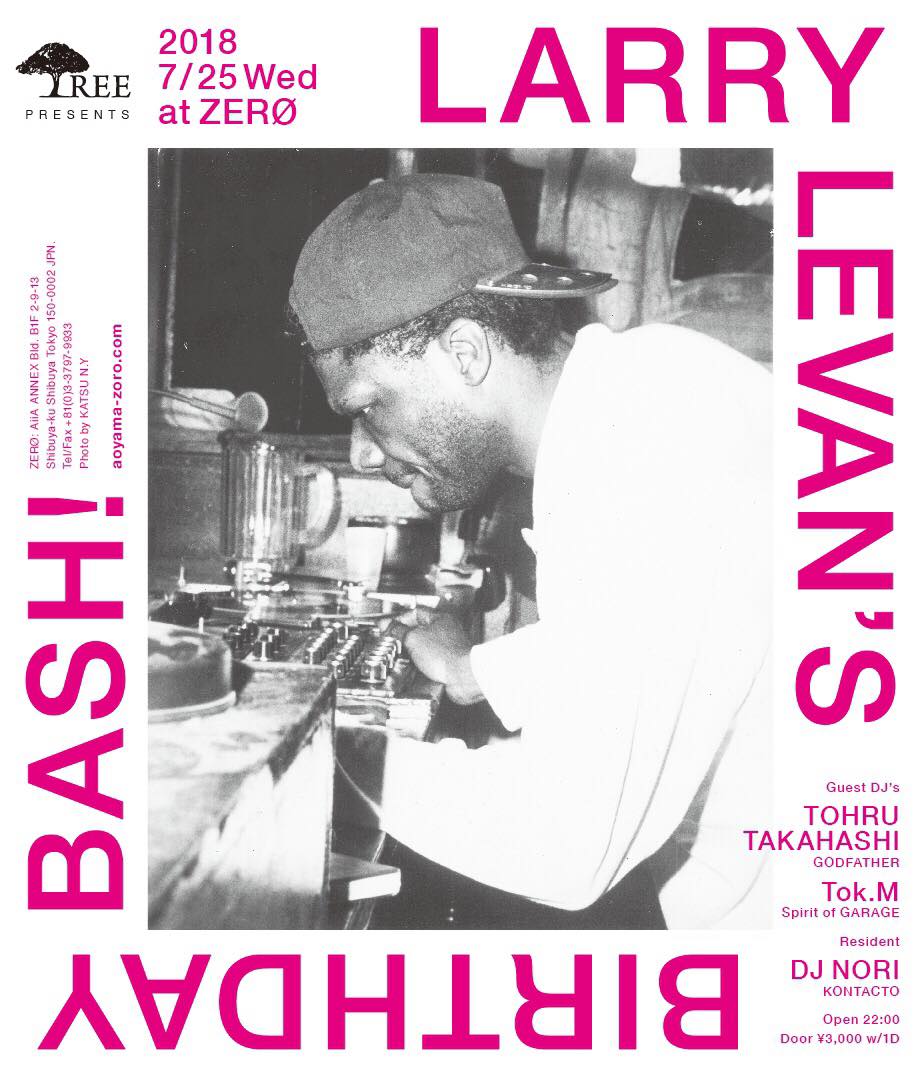 ■『Larry Levanトリビュートパーティー』が2018年はDJ NORI主宰パーティ"Tree"にて開催。
ダンスミュージックの聖地Paradise GarageのメインDJであり、この世を去ってから20年以上が経つ今もなお尚世界中のDJに影響を与え続けている故Larry Levanの誕生日(7月20日)を祝福するために毎年行われてきた『Larry Levanトリビュートパーティー』が2018年はDJ NORI主宰パーティ"Tree"にて開催。
NYの伝説のクラブParadise GarageにてLarry Levanのプレイを体感し、そして交流を深めたDJ NORIと高橋透。そして今年はParadise Garageをいち早く経験し、その後高橋透、DJ NORIらをPARADISE GARAGEへ導き、日本でのHouse、Garageシーンに大きく貢献したDJとして知られるTok.Mを札幌から迎え、オープンからラスト照明が上がるまで音を紡ぎます。
Tree presents…
LARRY LEVAN'S BIRTHDAY BASH!
2018. 7. 25. WED
Open : 22:00
DOOR : 3,000yen (with 1 drink)
Guest DJ :
TOHRU TAKAHASHI(GODFATHER)
Tok.M (Spirit of GARAGE)
Resident DJ NORI (KONTACTO)
Tree is only the party DJ NORI promotes. From open to last till the party will over, DJ NORI chooses the music which fits each night from his huge collection of records. On the second Wednesday Kenji Hasegawa, on the third week of the month MOO · YUKI TARADA play. The main DJ, DJ NORI plays every Wednesday without a break. Enjoy yourself with the spreading and connecting wheels in the music, wonderful feeling from your feet to fingertips which is led by the sound and the adventure of the sound.